Turf Laying
From the initial planning stages to the lawn installation and completion, we will provide you with a beautiful lawn to be proud of.
Irrigation
Having an irrigation system installed with your new instant lawn will save you time and keep your lawn looking great!
Landscaping
Our fully qualified landscape horticulturists will design and complete a beautiful garden to suit your home and requirements.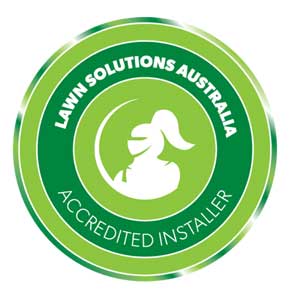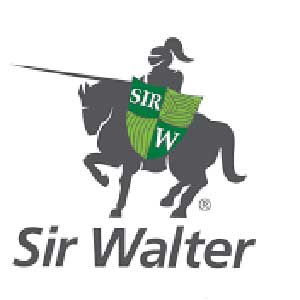 Creating beautiful lawns & gardens to satisfy your budget.
Instant Lawn Adelaide specialise in creating beautiful high quality lawns and gardens for new or existing homes. As Qualified Landscape Horticulturists, we are able to design a garden or lawn that best suits your home and your requirements. We understand that gardens and lawns need to be beautiful, practical, easy to care for and affordable all at the same time – necessities that we pride ourselves in providing.
We supply and lay quality instant lawn grown here locally in SA. Lawn Solutions Australia (LSA) has selected 6 of the best turf varieties to suit Adelaide's environment for either full sun, shade, heavy use or low maintenance. Sir Walter Buffalo, Eureka Kikuyu, TIFTUF, Sir Grange, Nullarbor Couch & RTF, a self-repairing Tall Fescue. Instant Lawn Adelaide are a Registered and Approved LSA installer and abide to strict conditions to ensure your installation is carried correctly in order for your lawn to be covered under the LSA 10 year warranty.
Now servicing Southern Suburbs & Adelaide Hills
Get in Touch
Need a new Lawn or Garden? We offer prompt, affordable quotations to help you achieve a beautiful, high quality lawn or garden.
Why Choose Us
The Instant Lawn Adelaide team pride themselves on delivering the very best in landscaping and instant lawn solutions. Our prompt and professional service is second to none and our team is fully qualified and insured with many years of experience. From the initial planning stages to the lawn installation and completion, we endeavour to provide you with a service and lawn area that is first class, affordable and one that also exceeds your expectations.
Our Team
As an Adelaide owned and operated family company, we understand the value of a beautiful garden. Our pledge is to deliver you a gorgeous garden and the best possible price to ensure your family continues to do what you do. Our qualified tradespeople are experienced in all facets of landscaping and instant lawn installation and to back up our satisfaction guaranteed policy, our designer manages your project from start to finish.
The Festive Season Is Upon Us Time flies, doesn't it? It feels like only yesterday we ...

Free Quotes
We offer free quotes and can be flexible when it comes to pricing.
Quality and Reliability
You can count on us for quality products and reliable work and service.
Guaranteed Work
All of our work is guaranteed with quality workmanship of a high standard.
Satisfied Customers
We love a happy customer and always go the extra distance for our clients.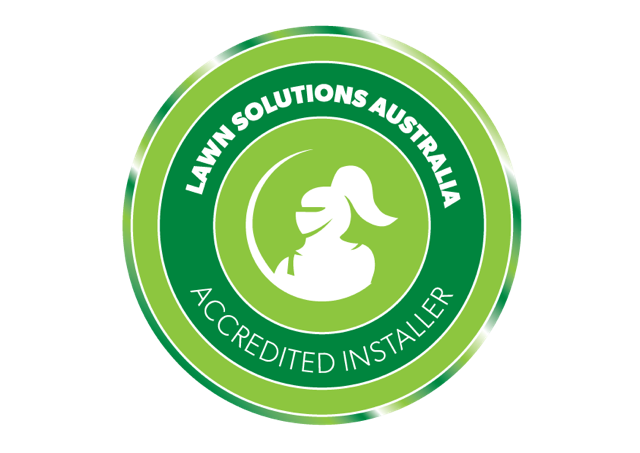 FREE Quote
Need a new Lawn or Garden? We offer prompt, affordable quotations to help you achieve a beautiful, high quality lawn or garden.
"Extremely pleased with the work of Matt & his team & so appreciative of them fitting our job in just b4 Christmas & during the 40deg+ heat! They were friendly, efficient & gave excellent advice on how to maintain the newly laid lawn (thanks Cammo!) Couldn't have asked for a better experience."
"Beautiful service, turned my scrubby front yard into a beautiful grass lawn in 7 hours. Matt supplied me with awesome quoting abilities that were spot on and compared to other companies was by far the best price for the service I received. I had 100 Sq Metres of native scrub that would collect rubbish on a daily, living out at Two Wells it's very windy and close to a hwy. Whilst digging Cameron found an old pipe and some concrete that must have been for a flag pole or sign of some sort in the garden, it was a nasty bump in the job, but he spoke to me about it and found a nice clean cut solution to it and continued the job."
"These guys did such phenomenal job - over 220sq/m over 3 days! Matt, Cammo, Zak, Dylan, Mark and Jase you guys worked so hard and the kids, pups and us really appreciated it. Back yard looks amazing, no longer the desert it once was, instead its beautiful fresh grass. Truely amazing. Highly recommend these guys, you wont regret it. All the best guys!"
"Amazed with the transformation, the team have done a fantastic job. I had an idea of what I wanted, and the result is so much better than I expected. Finally have a garden to be proud of!"
"We had a great experience with Matt and the team from instant lawn. The service right the quote through the installation was first class. Would highly recommend."
"5 stars without a doubt. Stress free and the job was done in no time at all. I would recommend Instant Lawn Adelaide to anyone looking for a new lawn!!! Thanks again guys!"
"My wife and I are VERY happy with the experience and service provided by Instant Lawn Adelaide. Quick, easy, great communication throughout, no question too silly and no job to unreasonable. The actual work performed was of a high standard and we're looking forward to using our new back yard lawn and garden for many years to come. Highly recommended."