Welcome to Autumn
Welcome to Autumn 2022 though it doesn't really feel like it. So far our Adelaide temperatures have been thoroughly enjoyable though it is getting darker in the mornings when we get up for work.
After the hot, dry summer Autumn is an important time to get your lawn ready for winter. It can also be one of the quickest growing periods for your lawn so keeping up your watering if needed and your mowing schedule is really important. This will help strengthen your lawn in order for it to get through winter.
If parts of your lawn are looking a bit bare, now is a great time to think about fixing those up while the days and night are still warm. Overseeding any bare patches now will pay off in the long run. Once you have your correct grass seeds, make sure that you aerate the area to be sown first. Top dress with sandy loam if your soil is clay or firm, this will make the growing conditions much better for the new grass. Fertilise with a nitrogen heavy slow release fertiliser and make sure to keep the re-sown area well watered for the next few weeks.
For the rest of your lawn, it's a good idea to think about aerating if you haven't done this already, especially if you are going to fertilise. Once aerated and fertilised, keeping your watering schedule up if the Autumn weather is dry is important. If you need help with aerating or coring your lawn, this is a service that we are able to offer with our specialised machine that will quickly and easily get the job done for you.
Now is a good time to fertilise using a nitrogen heavy slow release fertiliser. This will need to be thoroughly watered in. Fertilising now with milder temperatures and warmer soil will encourage strong root growth which will help keep your lawn healthy over winter and set your grass up for a great Spring/Summer later in the year.
If you happen to have Autumn leaves falling on your lawn, it's a good idea to either rake these up or mow using your catcher. While fallen leaves can look great, in large amounts they can block sunlight from your lawn preventing photosynthesis from happening and could cause fungal disease.
Any effort you are able to put in now for getting your lawn healthy and growing strongly will pay off in the next few Autumn months allowing your lawn to be strong and healthy for Winter. This will then mean a strong start to Spring and Summer. If you need any assistance with lawn maintenance our team is always happy to help and you are welcome to give us a call.
If you need any assistance with lawn maintenance our team is always happy to help and you are welcome to give us a call on 1300 571 154. We can offer one off services and monthly seasonal maintenance packages.
Send us details of what you are interested in and we will respond quickly. If you are a bit unsure what would be best for your outdoor area, just give us a call
1300 571 154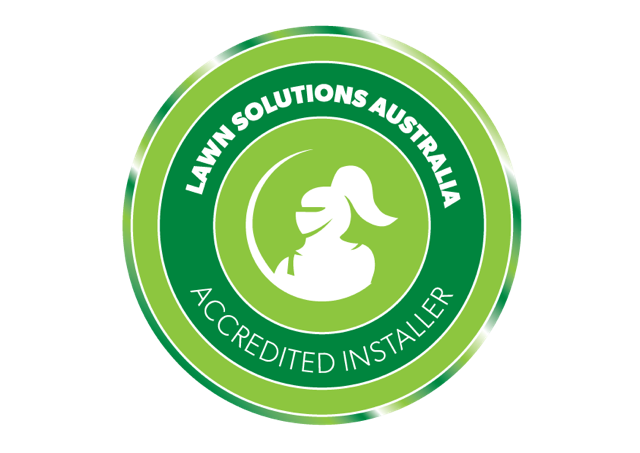 FREE Quote
Need a new Lawn or Garden? We offer prompt, affordable quotations to help you achieve a beautiful, high quality lawn or garden.
Winter Arrived with a Bang Well, winter has certainly arrived with a bang hasn't it. It feels ...